All of our clients have a great story to tell, but many struggle to articulate themselves. The power of a succinct core proposition, or a clear set of key messages, can be the difference between audiences understanding who you are and what you do, or walking away utterly confused. IE Brand uses workshops to unearth brand personality and tone of voice, and crafts compelling messages to deepen clients' understanding, and expression, of who they are.
Image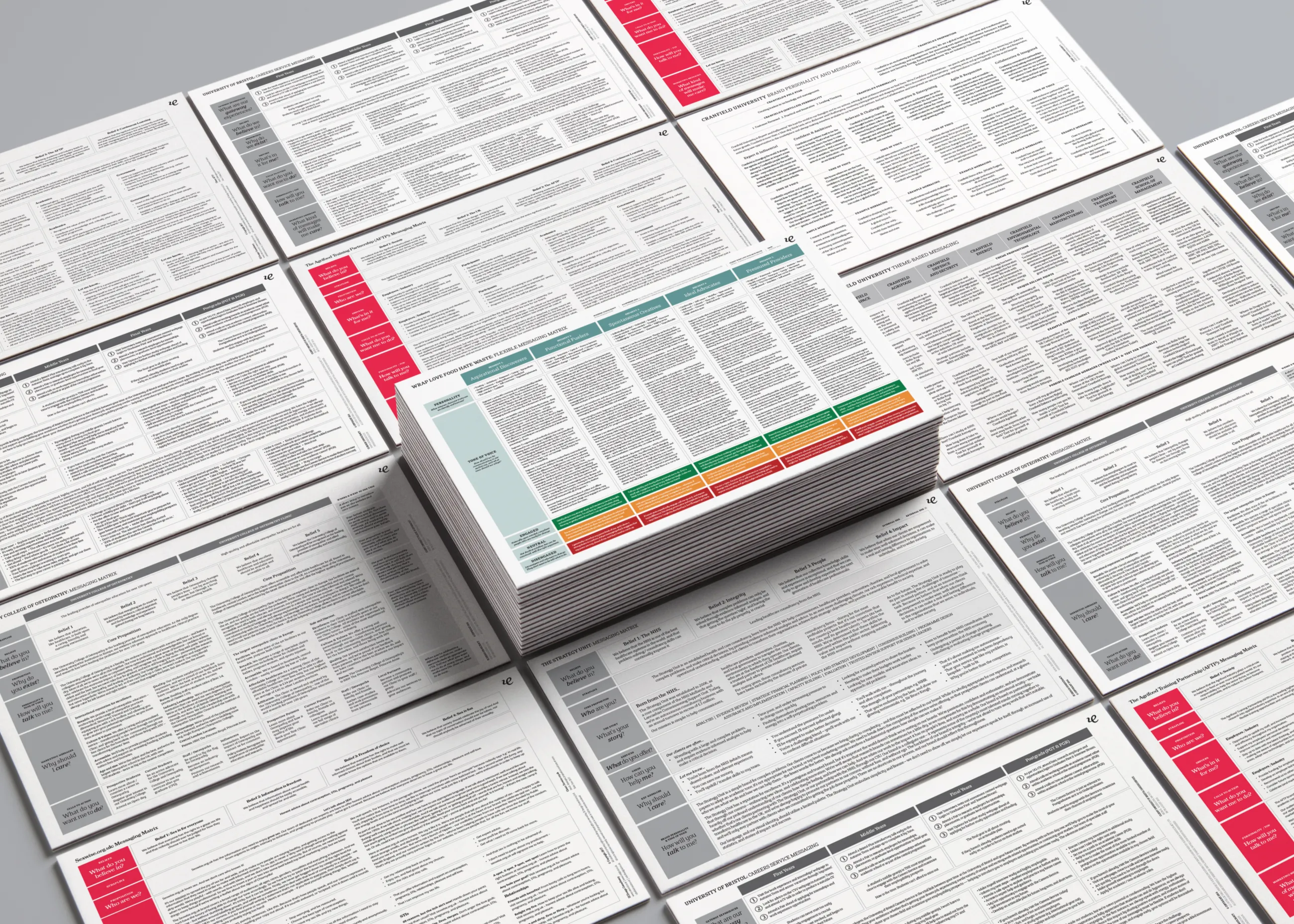 Image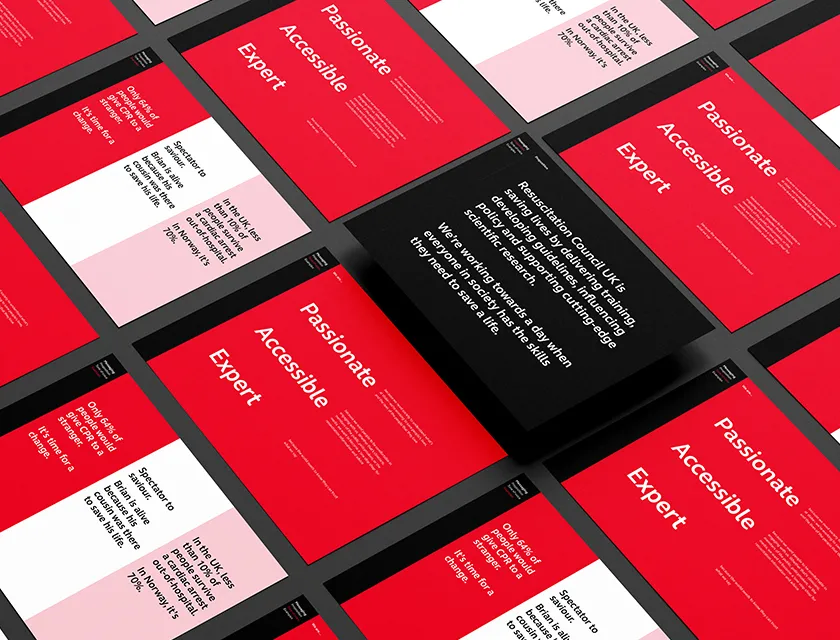 As part of our brand messaging work, we offer guidance on:
Core Proposition
A single statement that tells the world who you are, what you do, and why I should care. These statements take different forms (core proposition/value proposition/elevator pitch), depending on when and how it's used, but its job is always to explain your organisation in as few words as possible.
Brand Personality / Tone of voice
The way you use words is just as important as what you write. Brand Personality and Tone of Voice are all about defining your written style. Is your brand academic and formal, or casual and fun? By establishing a consistent tone of voice (including top-level guidance on the personality of the brand), you can make sure that everyone who subsequently creates comms for your brand will be singing from the same hymn sheet.
Story
Brand storytelling is disproportionately important for our values driven clients. If your brand story is compelling then your audience will want to join you in becoming part of your story.
Key Messages
We'll segment your audiences and help you decide which key messages it's most important for them to hear.
Calls to Action
An incredible amount of comms neglect to include any calls to action. Any and all marketing has a single purpose – to influence behaviour. That might be picking up the phone, visiting a website, filling in a form, or making a donation. It doesn't matter what it is, but the 'ask' (what you want people to actually do) should be crystal clear.
Explore our thoughts on Brand Messaging below, and read a selection of our messaging-driven case studies.